About Us
Seal Innovations evolved by combining the expertise of Seal Imports, Alliance Sealing, Sealcom, Interseal and Specialised Gaskets; making the combined ANZ's premium supplier of seal and gasket products.

Seal Imports is a cross Tasman operation that originally started in New Zealand in 1983 with a clear vision to keep customer equipment running efficiently with high quality O-rings and seals.
Today the business continues its high quality standards, sourcing from leading global manufacturers of hydraulic and pneumatic seals, O-rings and bushes and stocking the largest range of its kind in Australasia to cater to a multitude of applications and size requirements.
To ensure fast delivery and local customer service, Seal Imports has branch outlets in Auckland, Hamilton, Wellington, Christchurch, Brisbane, Townsville, Sydney, Melbourne and Adelaide.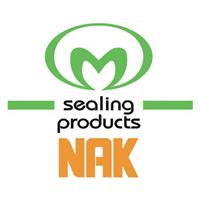 NAK has built a vast knowledge base and supply capability in oil seals during its 30 years of operation and today stocks around 60,000 items to meet the needs of many different industries.
Alongside NAK's product application expertise, a dedicated research and development team, using advanced testing equipment, has achieved outstanding results in product innovation. To highlight this capability, NAK high performance seals have been approved by several race car manufacturers and are now widely used in the industry.
The R&D team also work with university labs and government material research centres in developing PU products and NAK's own in-house research lab enables leading edge materials research in areas such as rubber compounds, characteristic testing and rubber material analysis.

Alliance Sealing evolved from the merger of Sealcom, Interseal and Specialised Gaskets. This combined business is recognised as Australia's premium supplier of seal and gasket products, with broad capabilities in the supply of radial seals. Alliance Sealing's product offering ranges from the traditional oil seals to machined seals which can be manufactured in small runs and in high volume.
As the licensed manufacturer for global leader Flexitallic, Alliance Sealing's operations throughout Australia have extensive capabilities in the production of the full range of gaskets including soft-cut, spiral wound, heat exchanger, RTJ, Kammprofile, MRG and industrial gaskets.
Alliance Sealing applies the most up-to-date technologies including laser, water jet, presses, spiral winding machinery and sophisticated CNC machinery in manufacturing seals and components in both polymer and metallic forms.