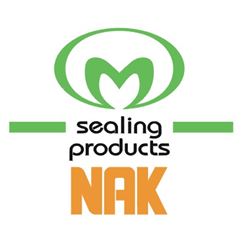 Since 1982
NAK Australia began trading in 1982 at Guildford, south-west of Sydney, NSW. The business expanded and relocated to larger premises at Smithfield and eventually to the current warehouse and office complex at Guildford. To better service our interstate customers, branches were opened in Brisbane (1992), Melbourne (1994) and Perth (2003).
Australia & NZ
NAK Australia is an independent distributor of a wide range of sealing components to resellers, national distributors and manufacturers throughout Australia, New Zealand and Papua New Guinea. NAK Australia has branches in Melbourne, Brisbane and Perth and is represented in New Zealand by an appointed distributor.
Sole Distributor
NAK Australia is the sole Australian distributor for NAK oil seals and O-rings and GSG Duo Cone mechanical seals. NAK Australia is an agent for Carco split seals and a wide range of mechanical pump seals.
Comprehensive Product Range
NAK Australia also distributes O-rings from several large European manufacturers ensuring your access to a comprehensive product range. We continually investigate new ranges and products to add to our offering in order to remain at the forefront of the sealing industry.
Modern Warehouse
Our Head Office is located in modern premises with approximately 1,000 square metres of warehouse, supported by qualified and efficient staff. The Sydney warehouse carries in excess of one million dollars worth of inventory. A sophisticated computer system designed for our needs and connecting the branches provides instant access to stock availability.
Research & Development
NAK Technology
NAK has a strong and dedicated R&D team. Not only do we design, develop and carry out material research on our own but we also take the initiative to follow up with customer requirements. Our R&D team has a direct link with our customers to be able to obtain first-hand information of the specifications, requirements and demands of our customers thus improving the successive rates of new product development and customer satisfaction to a higher level. We also take the investment of advanced testing equipment one of our top priorities. We have also built our own inhouse dynamic testing lab and material research lab to bring our developing capabilities to an even higher level.
NAK high performance seals have obtained approvals from several race car manufacturers and are now being used widely in the car racing industry. Having a wide product range, patents from multiple countries in the world, and a strong R&D team that has achieved outstanding results in the field of research and development is one of the key factors to our rapid growth every year. With the advanced technology and complete range of product lines, NAK has the absolute advantage in growth.
We have achieved decreases in overhead costs and come out with the finest designs by the full implementation of the FEA software (Finite Element Analysis) that completes theoretical analyses for materials, pressure, temperature rise, oil film, etc. Prototype and tooling designs are synchronised with the NAK developed design software named SCAD (Seal CAD) to decrease failure rates during trial runs.
NAK also designs and develops PU products together with local university labs and government material research centres. We implement fully computerised BOM management system, and design various types of tooling such as boot, bellow, shock absorber seals, Teflon seals, larger size seals, etc. As to material research, NAK has complete equipment and a research lab. The research and development of rubber compounds, characteristic testing, rubber material analysis, and quality inspections are all done systematically here in NAK. NAK also implements the ASTM rubber testing methods including tests of processibility of unvulcanised rubber, hardness of plastic and rubber, material tensile strength and adhesive strength, heat aging / oil immersion / fuel immersion / low temperature capability / compression set, rebound property / microscopy of compound dispersion, FT-IR analysis, X-ray and etc.
Took 0 milliseconds