FOOD AND BEVERAGE
Food Processing Equipment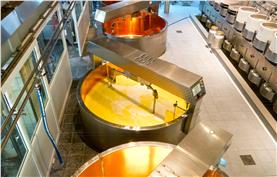 Seal Innovations' production facility and manufacturing processes are designed to meet the high quality standards demanded within the Food processing Industries.
The production of nontoxic products typically requires sealing systems made from nontoxic materials; Seal Innovations has access to modern high performance elastomeric materials that meet international food grade standards and also provide our customers maximum performance for equipment utilisation.
Seal Innovations' engineers are working daily with maintenance and engineering managers of leading food and beverage producers, our products are currently used in Bottling plants, Canning lines, Filling machines with precise dosing requirements , Kneading machines and Homogenisers.